How to Edit Tags in WordPress Posts?
Let us look at how to edit an existing WordPress tag.
Go to Posts > Tags
On Posts > Tags, you'll see the list of all the tags you have on your website.
To edit a tag, hover over it and click on Edit.
After that, you can modify the tag's name, slug, and/or description.
After you make the changes, click on the Update button at the bottom of the page.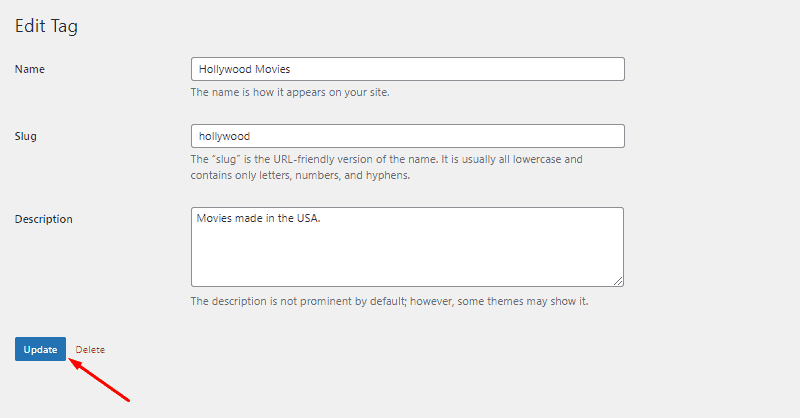 Quick Edit Tag
The 'Edit' function lets you edit all the entities of the tag. While, if you just want to change its name or slug, then you can use the quick edit option.
For that, hover over the tag name and click on Quick Edit just below it.
After doing that, it will open an interface on the same page with the text boxes containing the tag name and slug. From here, you can edit those values as needed.
After that, click on Update Tag.