How to Edit an existing Category in WordPress?
Next up, we will see how you can edit an existing category.
You should start on the category setting page i.e. Posts > Categories. From the list of the categories name there, hover over the category you wish to edit. Then, click on the Edit link below it.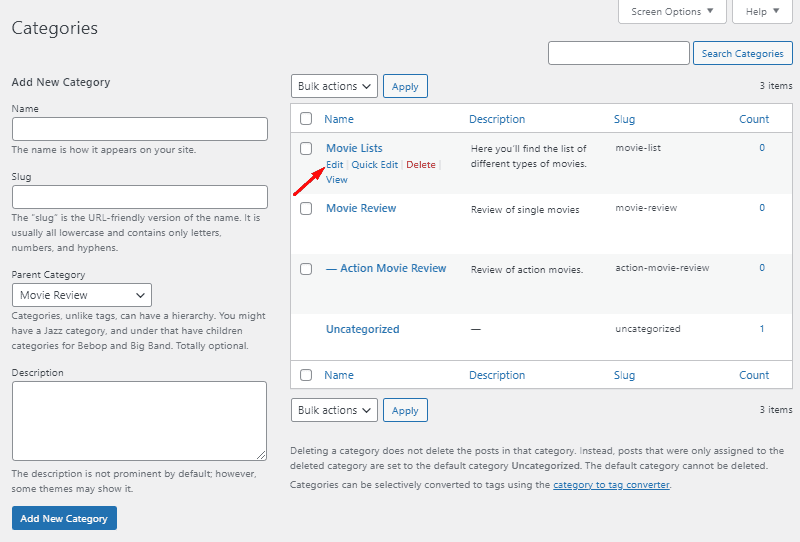 After that, you can make changes in all the aspects of the category – name, slug, parent category, or description.
After you make the required changes, click on the Update button at the bottom of the page.
Quick Edit
Else, if you only want to edit the name and/or slug of the category, then you can use the quick edit option.
Just hover over the category name and click on Quick Edit below it.
Then, it will open a small interface on the same page with the text boxes for category name and slug. Enter them as you want and click on Update Category.