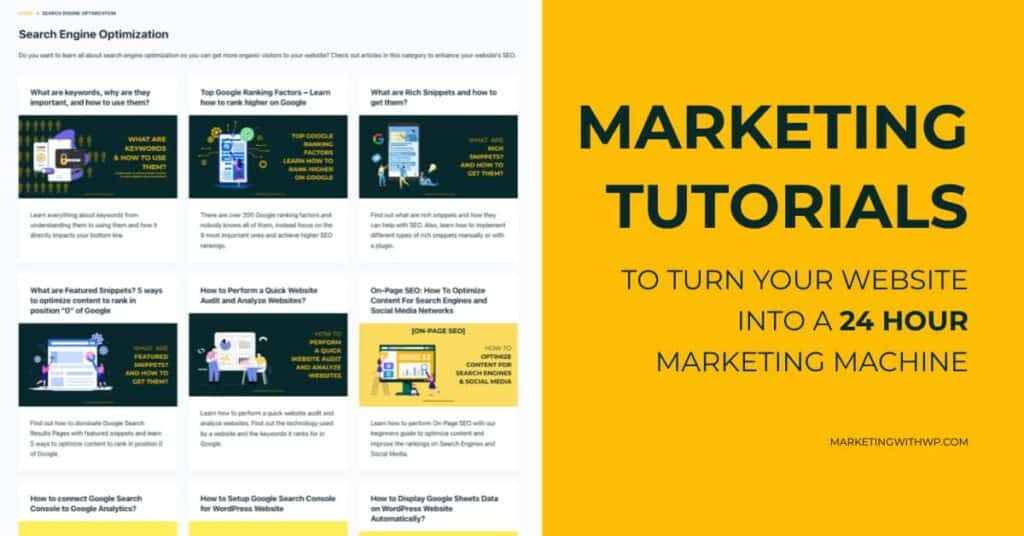 What is Marketing with WP?
Majority of WordPress Tutorials available online focus on designing and building websites. But, they hardly focus on getting more traffic, customers and sales through your website.
At marketingwithwp.com we combine WordPress & Marketing.
We provide easy to follow tutorials to turn your WordPress website into a 24 hour marketing machine to get more visitors, leads and conversions.
Who is behind Marketing With WP?
Ankit S J B Rana
Performance Marketing Specialist
Bangkok, Thailand
Marketing With WP is run by a team of Digital Marketing Specialists & Content Writers led by Ankit S J B Rana.
Ankit is a Performance Marketing Specialist based out of Bangkok, Thailand. He has over 5 years of strategic performance marketing experience with expertise on WordPress Websites, Search Engine Optimization, Facebook Advertising and Google Ads (Search, Display, Shopping and Re-marketing).
Ankit is currently the Marketing Director for Filma, a global Video Production Company and Mbrella Films, one of the fast growing Film Production Company in Southeast Asia.
With experiences ranging from Travel/Tourism Industry, Paper and Forest Products to Media and Film Production, Ankit has worked with Global brands like Accor Hotel Group and Double A Premium Paper.
He has an MBA in Marketing from AIT's School Of Management, and is also a Co-Founder of Nepal101, a boutique adventure travel business to Nepal.
He started marketingwithwp.com, a tutorials blog to help marketers and business owners transform their WordPress Website into a 24 hr marketing machine.