How to Delete Media Files in WordPress?
Deleting media files in WordPress is very simple, whether you want to delete an individual file or a selection of files at once.
Let's find out how to delete media files in WordPress.
Deleting Individual Media File
First, go to Media > Library in your admin dashboard to open the library page. Then, click on the media that you want to delete.
After clicking on the file, it will open a window containing the details of the media. On the bottom-right, there's the link to delete the file labeled Delete Permanently.
After clicking delete permanently, it will ask you to confirm it. Click OK to continue the deletion of the file. Or, if you want to stop the deletion click on Cancel.
Deleting Media Files in Bulk
Sometimes, you might need to delete a larger selection of media files from the media library. Deleting them one by one is a lot of work. The bulk delete feature is just for this –
From the media library page, click on the Bulk Select button.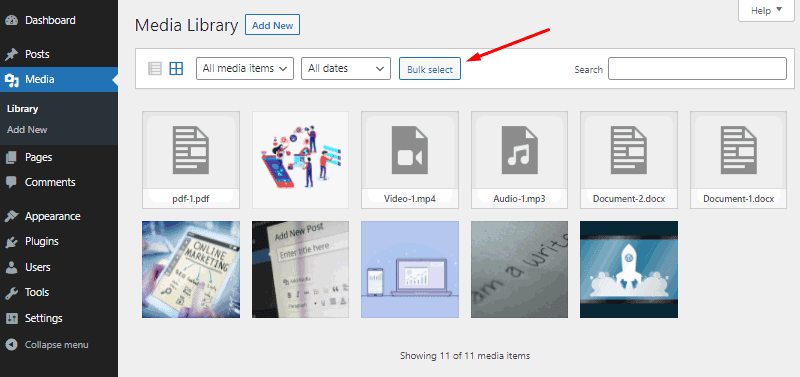 Now, select the file you want to delete by just clicking on it. Then, click on the Delete Permanently button.
After that, confirm the deletion by clicking on the OK button.

The selected files will now be removed from the media library and your website.