Must-have Pages for Your Small Business Website, Full List With Examples.
Every new website or a newly redesigned website – needs a few must have pages for the small business website to look professional, establish trust and bring in more customers.
In this post, we share with you the different type of pages that are essential for a small business to succeed with real world examples of the best ones we have seen.
Without a doubt, professional websites are the growth and revenue machine for every business. However, the content and information you include on your site should be informative and persuasive. And, deciding what pages to have on the site is a struggle for every small business owner.
As commonly seen, small businesses have a website with pages – Home, Services, Portfolio, Contact, About, and so on. However, depending upon the business you're in, the pages in your small business website vary.
So, let's take a look at the must-have pages for your small business website.
1. Home Page
For a small business website – the most important page of your website.
It's the page that tells your visitors what your business is about. It's probably going to be the first touch point your visitors have on your website. Thus, make it simple, attractive, and easy for your visitors to understand your business.
Visitors tend to stay on your site only if they find what they're looking for. So, don't hesitate to give the proper overview of your business that helps solve your visitors' problems.
In addition, your home page has to give a proper introduction to your products or services. Use the call-to-action buttons to guide your visitors to take an action such as contacting you.
Visual elements like images, graphics, and videos can be useful to make your home page more informative and engaging. Besides, include some testimonials and reviews of your past clients to establish trust and credibility.
A nicely designed home page can go a long way. Also, it can play as a central page to help navigate your visitors to the other pages on your website.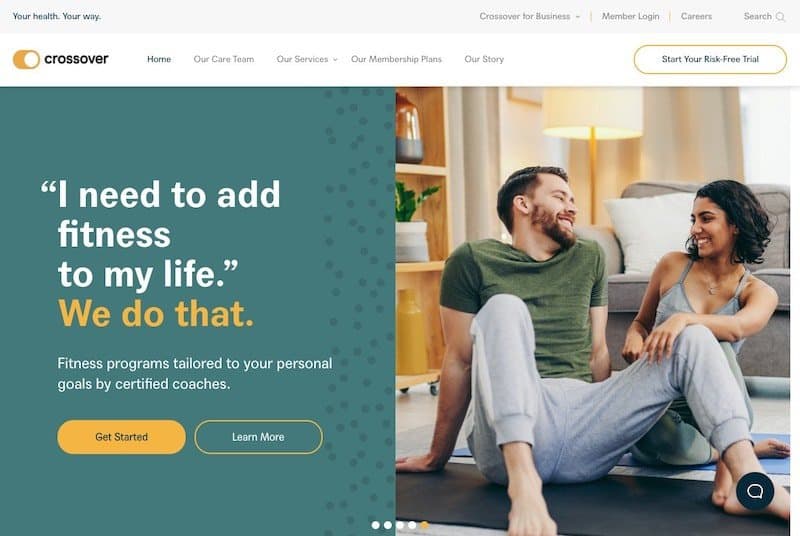 ---
2. Services Page
If your business provides services, you need to have a dedicated service page on your site for each service you provide.
The service page showcases all your services and lets your visitors learn about each service in detail. You can start by highlighting the services with their detailed descriptions, what it covers and end with a call to action.
If you have multiple services, you can create separate sections for each of them with a brief explanation. Then, you can also add buttons to link separate pages for each service. With that, the visitors can learn about each of your services in detail.
Services pages usually work as landing pages. These unique landing pages should be used to build a connection, increase credibility and differentiate your business from others. This is an easy opportunity to convert new visitors into buying customers.
Service pages usually start with a "hook" – a statement that covers some on the problems. Then the service page can expand on the solutions you provide. Other elements such as pricing, testimonials, and endorsement. A "call to action" can help guide your visitors and turn them into a lead.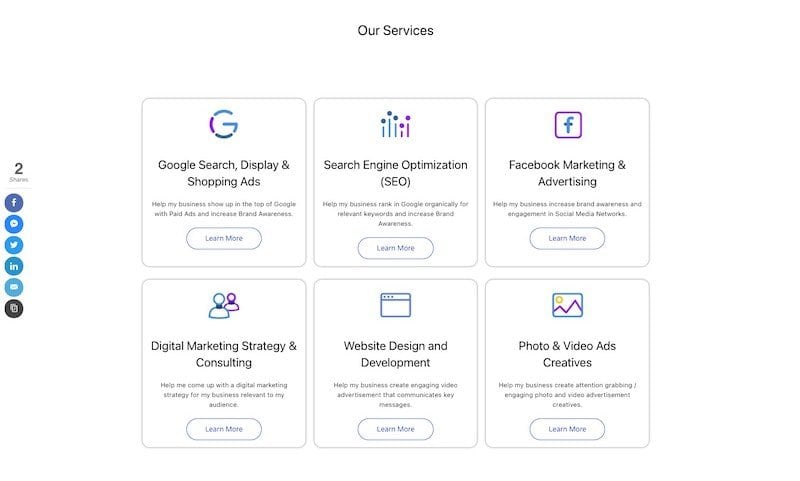 ---
3. Contact Page
A contact page makes it easy for your customers to contact you. Try to have as many different channels as possible for customers to get a hold of you.
It's best to include a contact form, email address, phone number, and business details. Another popular mechanism is to add a live chatbot on your website to make it easy for your customers to reach you.
The most popular way to create a contact page is to have a contact form or a message box to send you messages or queries directly. This also prevents you from disclosing your email address to strangers.
---
4. Products Page
If your business sells products, then you definitely need a product page to showcase them. A product has all the necessary information, specification and description of the product.
It's a page consists a list of your products, the make sure to include images, with short information on each of them. With that, you guide the potential buyer to click and check out the product details.
If you have many products on sale, group them into different categories. After that, you can include links to redirect the buyers to each category. This helps cross sell and increase order value.
A nicely written product description, along with their prices, ratings, and benefits, increases the likelihood of visitors purchasing your products.
In addition, you can display multiple product images so that the users can have a better visual understanding. If you need, you can also display a short video.
---
5. About Page
Sometimes visitors like to understand what drives you? They want to learn more about your values. They want to buy products and services from a company that understands them.
The about page is one of the most frequently visited pages on your website. It consists of information about your company's background.
To elaborate more, the about page is the page where you tell visitors about yourself and the team behind the company. With that, you gain more customers' trust and earn credibility.
It is an opportunity to explain what drives you and your brand to provide the services you offer. You can also tell a story to make visitors understand your goals and how it's helpful to their customers.
Also, state how it all started with a little bit of history, show some personality and make assuring remarks.
People tend to trust and do business with people they know. So, create a good about page to gain more trust and eventually, more revenue.
---
6. Blog Page
Blogs are individual sites or a part of a website that consists of published articles called blog posts.
Today, blog pages are the #1 driver of website traffic and have several benefits. If used strategically, it can drive traffic from the audience in various stages of the customer journey.
Blogs can be a way to connect and interact with your customers with informative articles. However, the benefits of having a blog on your site are not limited –
It informs your visitors with information about products/services and queries related to them.
Your business gets more exposure as your posts could rank on organic searches. As a result, you generate more leads with potential buyers.
As you publish more and more informative content, you're seen as the expert in your niche.
You can keep your audience up-to-date on the notices, upcoming services, updates, etc. through blog posts.
If you don't have a blog page on your small business website yet, then you're missing out on potential traffic, clients, and business opportunities. We recommend you to get started creating blog content that helps answer the most commonly asked questions.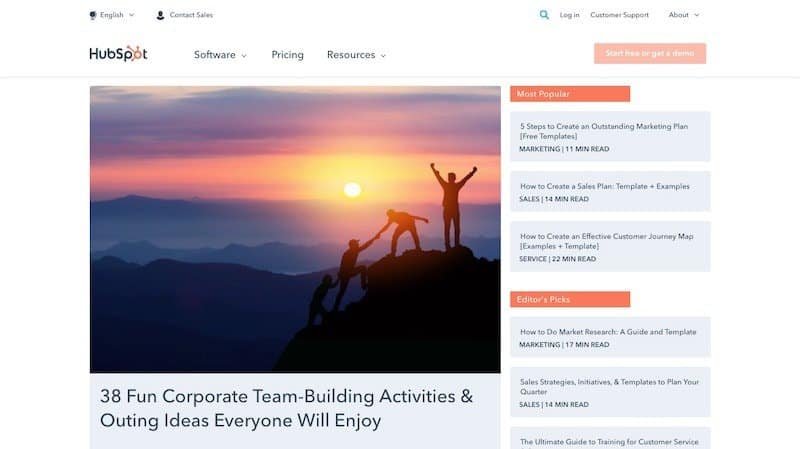 ---
7. Testimonials Page
There's no denying that online businesses are impacted greatly by trust and credibility factors. And, testimonials play a huge part in increasing the credibility of your business.
If the "about us" page focused on your business, then the testimonials pages focus on your customers. It provides excerpts and stores about your customer and their experience.
The testimonials page is where you include testimonies and reviews of your happy customers. Potential customers find relatable stories through your testimonials page. Moreover, your potential customers can understand that you are reliable, trustworthy, and offer great services/products.
Make sure that you include real testimonials of real clients. Furthermore, add the real names and professions of your clients, and pictures too, if available.
You might have a very well-written copy of your business services and benefits. But, as long as your potential clients don't hear from real past users, they're less likely to trust you. Thus, the testimonial page is a must-have page on your site.
---
8. Client Portfolio Page
A client portfolio page is where you upload your previous works to showcase visitors your expertise.
People believe what they see. Thus, another way of convincing people is showcasing your works directly. For that, you can create a client portfolio page and display your previous projects and works there.
If you don't have a portfolio page yet, then we recommend you create one ASAP! So next time when you have potential leads, they could see your previous works and do business with you without hesitation.
The portfolio saves your time as it becomes self-explanatory of your expertise to your potential. Also, it also lets your potential clients of the extent of your knowledge and experience.
---
9. Privacy Policy Page
A privacy policy page is a must-have page and an important document for your website. It's a document that tells visitors how your site collects, uses, and manages their personal data.
Often your site visitors might not bother to check the privacy policy on your site. But you should strictly have it on your site at any time.
Firstly, it's required by the law to disclose all the information regarding the collection of personal information. In addition, some users might also be interested to see it before making any purchasing decisions.
On your privacy policy page, you should let the visitors know the type of data you're collecting. Examples: IP address, web browser, email address, name, shipping address, etc. Also, clarify how you collect them. Example: cookies, contact forms, purchasing details, etc.
If you want to create a nice copy of the privacy policy for your website, you can take help from a privacy policy generator. There are tons of those tools available on the internet.
---
10. Terms and Conditions Page
The terms and conditions page is an important website should have. It's the page that explains the rules your site visitors must agree to use your website.
It might be the page on your site that anyone barely opens. Also, no law strictly requires you to have it. But still, it's recommended to have a well-written copy of terms and conditions on your website.
This page tells users how they can use your website and how not. It binds the users with legal matters to prevent misuse of your website content. If they do, you're allowed to take legal actions as well.
Anyway, your terms and conditions page can include information like the country that you're operating from, ownership of your site content, assets, and intellectual property.
To create a terms and conditions page, you can find many templates online to take reference. Or, you can make use of terms and conditions generator to create one.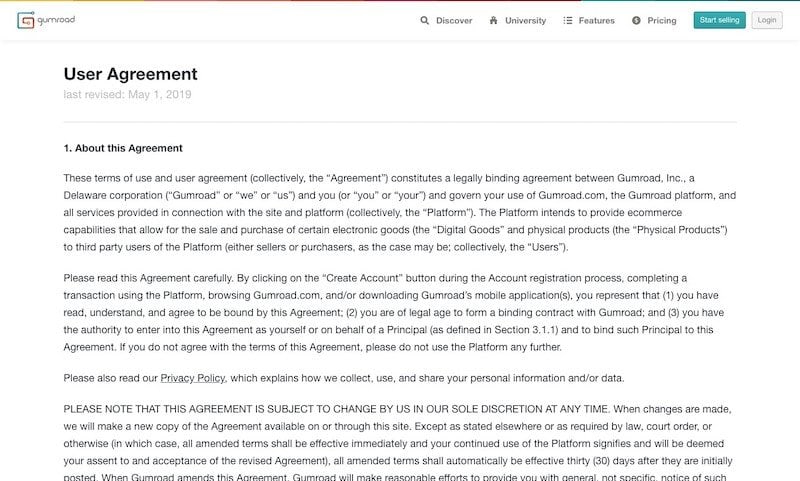 ---
11. Frequently Asked Questions Page
You might be in a business where you get lots of questions from your customers. If so, you need a Frequently Asked Questions (FAQ) page on your website.
A FAQ page is where you answer all the questions about your business that are asked a lot. This will be helpful for your customers as they'll get their answers right away. Plus, it'll save a load of your support team's time to reply to every question individually.
On your FAQ page, answer the queries of not only your customers but also your possible buyers. Also, you can cleverly use this section to inform visitors about the subject that you want them to know. There's no restriction.
Remember to give answers in a conversational and friendly tone. Also, keep updating your FAQ page timely with new questions and answers.
---
Conclusion
So, that's all for the list of the must-have pages for your small business website. We hope you understood the importance of these pages and their ways of implementation.
Thinking of creating a website for your small business? Then, we recommend using WordPress for creating one. It's free, intuitive, and offers all the features you'll need. Plus, creating and managing web pages is very easy with WordPress.
You might also want to read the essential things to set up in your WordPress site if you're just beginning with WordPress.
If you like this article, then feel free to share it on Facebook, Twitter, LinkedIn, and other social media.